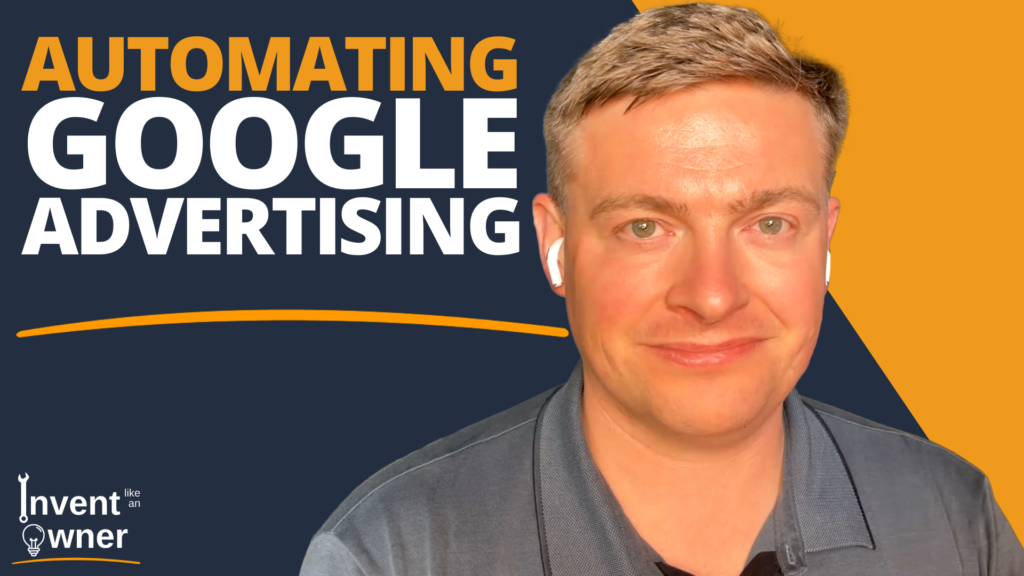 Today, on the Invent Like An Owner Podcast, Dave speaks with Blake Scholl. They discuss Blake's time working on the Amazon Personalization team, and how he went on to build the team that built Amazon's Automated Advertising engine, that dynamically placed ads on Google Ads (before Google even had an API). Amazon's Automated Advertising engine started slow, but went on to drive billions in profitable sales for the company. It was fun to hear not only about the successes, but also about the missteps along the way.
Blake was formerly the Manager of Automated Advertising and Social Networks, and is currently the Founder and CEO of Boom Supersonic, which is redefining commercial flight by bringing supersonic flight back to the skies.
Episode Resources:
Memorable Quotes
Memorable Quotes from the Interview, with a focus on the problems faced by entrepreneurs:
"If you're at a big company and can find things at the intersection of stuff you'd love to work on AND the company thinks is really valuable, you're going to get insane acceleration in your career." — Blake Scholl
Click To Tweet
"Do things that are measurable, where you can quickly tell if you've been successful, so that you can iterate and improve very quickly. This makes it a very short gratification cycle. Not everything is like that." — Blake Scholl
Click To Tweet
"Every entrepreneur works at their red line, which always feels the same. But what's not the same with every startup is how motivated you are, and how worth it is to run red and go through all the difficult patches." — Blake Scholl
Click To Tweet
"The only way to know what you can do is to try. So you never have to be 80 years old thinking 'I wonder what would have happened if I had tried to build supersonic jets'. With that mindset, you can't lose." — Blake Scholl
Click To Tweet
Fun Photos and Memorabilia
Blake mentioned the below photo during the episode. It was a framed photo/gift to him when he left the Automated Advertising team. It shows the growth Urubamba's (Automated Advertising's code name) OPS (Order Product Sales) during its first 24 months, along with several of the team members.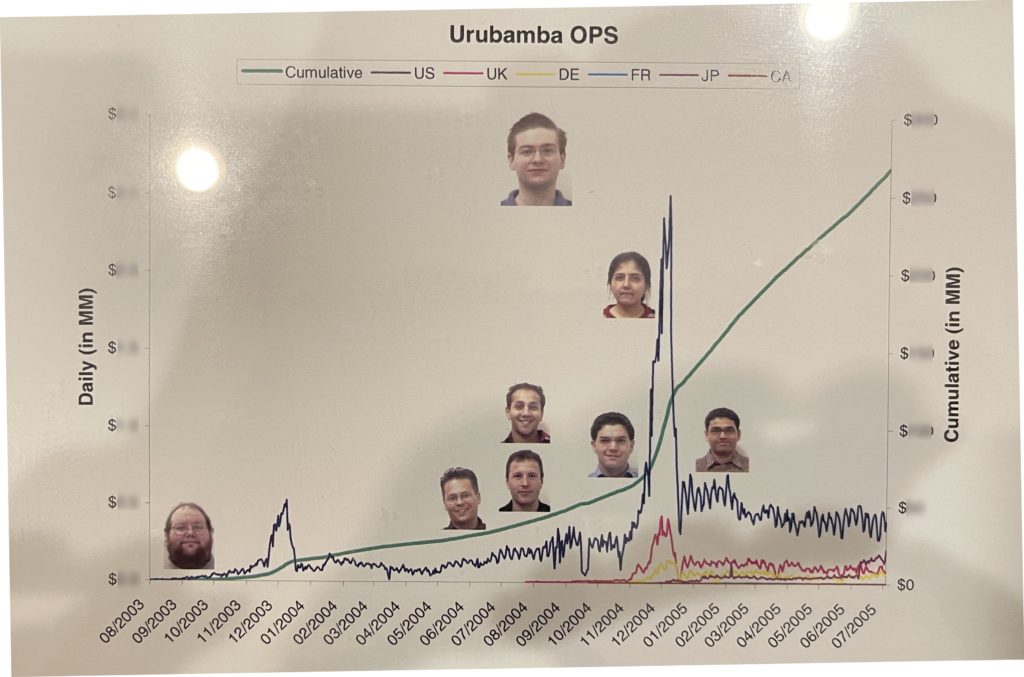 ---
---
What to Listen For:
00:00 Intro
02:44 Why did you join Amazon?
04:45 First project in the Personalization Services team
08:13 The Personalization Service algorithm
11:40 Experiencing the early days of Google Ad Words
19:47 The plan to be the 'default' app for online shopping
20:41 How long it took to build Google paid placements
25:03 Writing product ad content and pricing range
27:43 Placing ads on Google pre API
33:21 Running Google Ads on corporate credit card exceeding the limit
35:28 Amazon's first version of a Pizza Team
36:24 The most cringe-worthy moments
39:10 Screening automation on non-profitable ads
40:46 The confluence of two bugs
42:22 Tips for innovators to succeed in their business ventures
44:56 Post Amazon business startups and founding Boom Supersonic